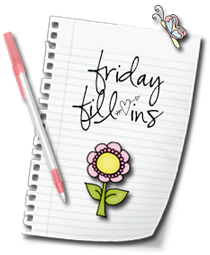 1. When I heard
my kid saying I love you Mom
I
felt good inside
!
2.
Love and faith are the
best medicine.
3. It's late, but
it's better late than never!
4.
Upon waking up, before eating and before sleeping pray
always.
5. My eyes have seen
a lot of God's beautiful blessings on us.
6.
I recommend people to have a personal relationship with God always....
strongly.
7. And as for the weekend, tonight I'm looking forward to
turn off my computer, relax and watch a good home video with hubby.
Read more...