'Mother', strength and dignity are her clothing and she smiles at the future. She opens her mouth in wisdom and the teaching of kindness is on her tongue - from the book of proverbs.

I've received many inspiring and touching messages from my friends, single and mothers alike and I'd like to share some of them with you:

A Mom is Gods love in action.

She looks with her heart and feels with her eyes.

A Mom is the bank where her children deposit all their worries and hurt.

A Mom is the cement that keeps herfamily together and her love lasts a lifetime.

A mother has strengths that's amazing.
She can handle trouble and carry heavy burdens.
She holds happiness and love.
She smiles when she feels like screaming.
She sings when she feels like crying.
Cries when she is happy and laugh when she is afraid.
Her love is UNCONDITIONAL!
That's what Mothers are!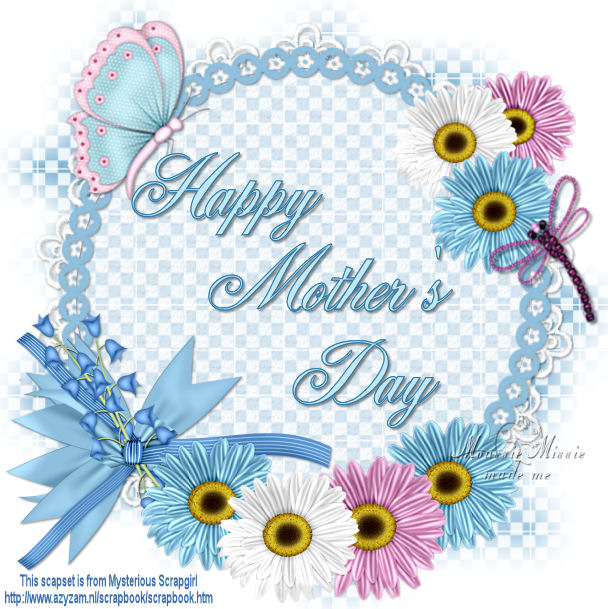 glitter-graphics.com